The Best Kid-friendly Cafes in Sydney
Sydneysiders are spoilt for choice when it comes to brunching and dining deliciously! Many of us have a plethora of fresh and tasty spots to chow down right on our doorstep - but the fact is, some are more accommodating to our children than others.
Here are some of the best kid-friendly cafes in Sydney for when you've got the tribe in tow.
Kid-friendly Cafes in the CBD
MCA Café, George Street: Atop the Museum of Contemporary Art, the rooftop MCA Café and Sculpture Terrace have spectacular views and large spaces for children to explore the striking artworks, plus the menu includes kid's meals.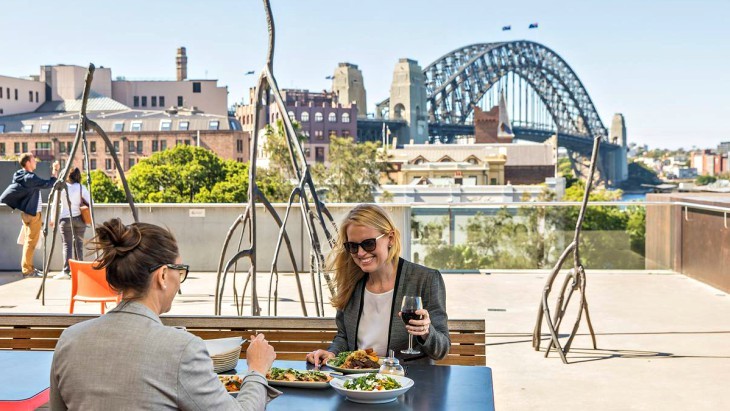 MAAS Cafe, Powerhouse Museum, Harris Street: The Level 1 Cafe is bright and airy with an outdoor terrace and an adjacent playground. The cafe has a nice, relaxed atmosphere making it ideal for a coffee and cake anytime - the perfect museum dining experience!
RELATED: 10 of the Prettiest Cafes in Sydney
RELATED: Sydney Cafes Near Playgrounds
Radisson Blu, O'Connell Street: The Radisson Blu hotel hosts delightful kid's speciality high teas for an elegant family-friendly afternoon fit for royalty. The Kids in the City High Tea is designed by kids, for kids, with treats like scones, sandwiches, fairy bread and mocktails. For the chocoholics, Willy Wonka inspired Chocolate High Tea is amazing!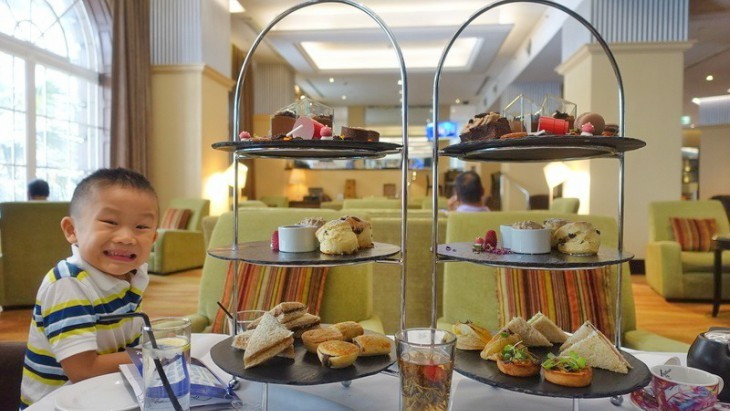 Ripples, Maritime Museum, Murray Street: Ripples at the Maritime Museum is a fun, family-friendly open-air venue ideal for an easy lunch or snack. There is a dedicated kids menu with all their favourites or a cute kids lunchbox.
Pancakes On The Rocks, Darling Harbour: This Sydney stalwart is pretty much heaven for children - and parents too! The Pancakes On The Rocks menu is jam-packed with deliciousness and there is a kid's menu for under 12s. The funny-face and butterfly pancakes say it all.
Kid-friendly Cafes in the

Inner West

Short & Sweet by Q, St Peters: Taking over from Parent Poppin, Short & Sweet By Q is a cute, family-run cafe that focuses on delicious food and cakes handmade with love. They also host fun kid's music classes with Jules for parents and bubs throughout the week. Pop in for a coffee afterwards and chill out in a relaxed environment.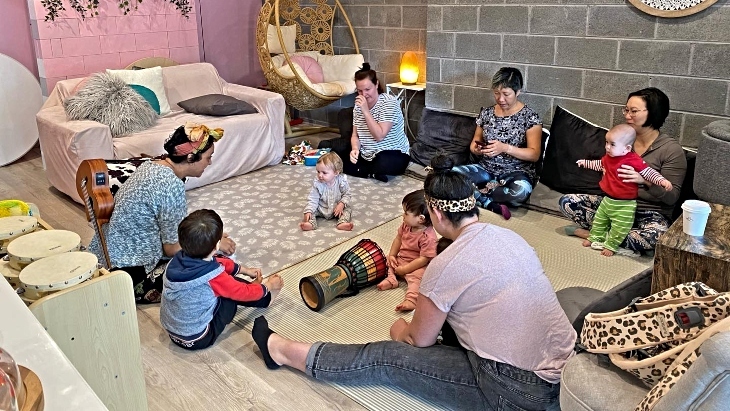 Sideways Café, Dulwich Hill: Sideways Cafe have super friendly staff who'll remember your child's name, and the baked goods including the teacup cookies and the flourless chocolate cake make for the perfect treat.
The Picnic, Burwood: Located in picturesque Burwood Park, The Picnic Burwood provides the perfect tranquil setting to unwind whilst the kids have a play in the fantastic fenced playground.
Bitton, Alexandria: Score an outside table to keep an eye on the kid's room - close enough to keep them safe but far enough away to be out of your hair! Bitton's French/Australian influenced menu includes the menu pour enfants for kids with babycinos and baby smoothies.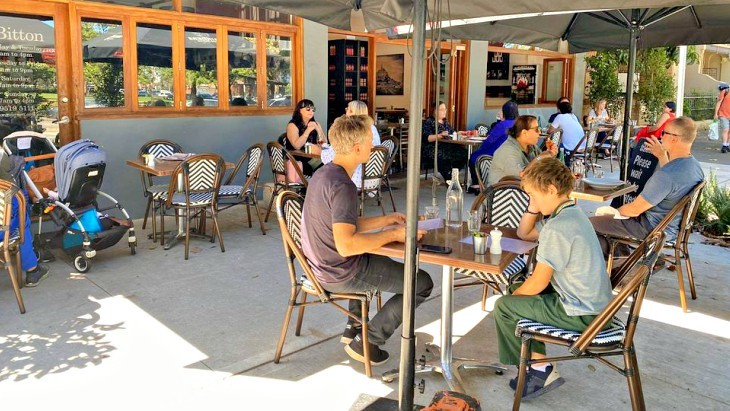 Armoury Wharf Café, Sydney Olympic Park: The Armoury Wharf Café has a fun military theme that adventurous little kids will love! The menu includes the 'Little Lieutenant's soft sub roll' and the 'Captain's crispy chicken torpedo'.
The Sunday Baker: The Little Tots menu at The Sunday Baker has cute pint-sized variations of classic favourites like the Tiny Toastie and the Stunted Smash (smashed avo, of course!) but it's the Fairy Bread and Shake Combo and the Pocket-Sized PB&J that will really win kids over.
The Grounds of Alexandria: Families all over Sydney will happily make their way into the inner west for this institution! It's a kid-friendly cafe, it's a petting zoo, and it's an Instagram icon. Everyone loves The Grounds. Perhaps a little too much because it's super busy, especially on a weekend. But us Sydneysiders are like cattle - we just keep going back for more, and lining up for the delicious fresh produce, spectacular coffee and people-watching.
The Backyard at Briars: Part sports club, part kid-friendly restaurant, we think The Backyard at Briars deserves a mention. Found in Concord, your kids will love trying out barefoot bowls, playing with the soft toys or simply enjoying the colouring-in station.
Gather on the Green: Overlooking Camperdown Oval, Gather On The Green is a favourite amongst mother's groups, locals and just about anyone who appreciates fair trade coffee and ethically sourced food.
Kid-friendly Cafes in the

Eastern Suburbs

The Field at Easts Rugby: This hidden gem is ridiculously family-friendly! The Field offers kids their own cool, mini menu, a dedicated indoor chill-out area, games including table tennis, quoits, Jenga and Connect Four, and a whole football field to run around on. There is plenty of space in the clubhouse and on the verandah and outdoor areas. Check out our review.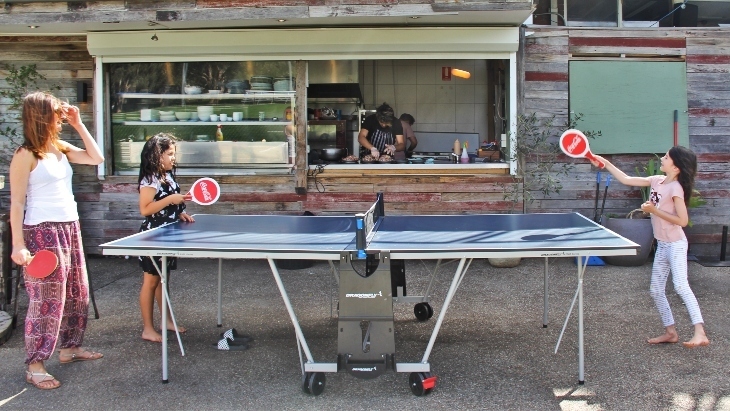 Queens Park Kitchen, Queens Park: This is our top pick for the eastern suburbs! Queens Park Kitchen overlooks Queens Park from a sunny deck, makes homestyle family favourites and has an incredible playground right next to it so kids can have fun while mums chat and relax!
Coogee Pavilion, Coogee: After a swim at Coogee Beach, kids will love the huge games area out the back of the Coogee Pav, stocked with massive Jenga, noughts and crosses, bowling and more! The kid's menu has all the classic faves.
M Deli Cafe, Tamarama: Families will love the casual, laid back beach vibe and kids dive into the toy box and get arty with colouring pads. They don't have a kids menu but the friendly staff at M Deli are happy to make up a little plate of this and that for little ones.
Crayz Espresso, Matraville: Crayz Espresso has a welcoming ambience, a wide selection of jaffles for the kids, and an arts and crafts play area!
Bellagio Cafe: This busy café is famous for its hearty, yet healthy brekkies and brunches, and has an amazing selection of caffeinated and non-caffeinated drinks. But what makes it super special is a little backyard area for kids, full of walkers, ride-ons, and slides.
Favoloso Espresso Bar & Deli: A delicious slice of Italy (Sicily, to be exact) in Bronte, Favoloso Espresso Bar & Deli will work a treat for your family's tastebuds. It has a lot going on: a sun-drenched alfresco sitting plan, homemade meals, and plenty of Italian deli goodies to buy for savouring at home. There is also a secret backyard with wooden tables and heaps of ride-on toys and bicycles for your little ones to go crazy-happy on.
Kid-friendly Cafes in the

North West

Little Rock Cafe, Baulkham Hills: The 'My Funland' outdoor playground at Little Rock Cafe is gated and shady and great fun for little kids. There are heaps of reading material for older children and their menu is packed with delicious treats!

The Grounds Keeper Cafe, Ryde: The Grounds Keeper Cafe is in the centre of Ryde Park, so a play in the playground or hoop-shooting at the basketball courts is a given after your meal. They have a vibrant menu including meals for the little groundskeepers, plus delicious sweet treats and shakes!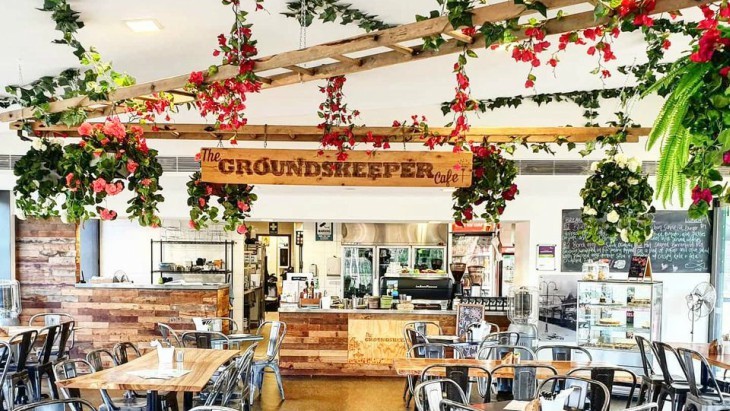 Chicken & Fishhead, Beecroft: A beautifully crafted kids store and cafe combination make Chicken & Fishhead a winner! There is an extensive kids menu including a lunch pack that contains a small roll, popcorn, chocolate crackle, apple and juice. After your refuelling, peruse the wide selection of books and incredible toys.
Leaf Cafe, Stanhope Gardens: This delightful coffee roaster and eatery are inside the shopping village. Leaf Cafe has a warm atmosphere, delicious food and coffee, and kids can play in the playland after devouring the tasty kid's meals.
Dragonfly Cafe, Macquarie Park: After a pitstop at Dragonfly Café, the 2.5-hectare gardens are incredible to explore with the family, and the playground with its hidden nooks and crannies encourages the use of kids' imagination!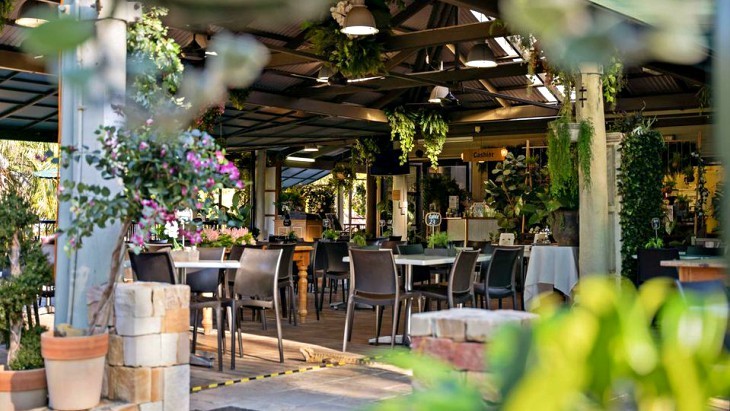 Pages Cafe, West Ryde: Part of the Koorong bookshop at West Ryde, kids can explore a huge selection of books after their afternoon treat! Pages Cafe also has an enclosed kids playground and toddler play area.
Located within the grounds of Ryde Park, the Groundskeeper Café offers speciality coffee and delicious Mediterranean inspired food. There are plenty of options for kids to eat and drink, and seating both outside and undercover. The shady playground is located adjacent to the café and within eyesight of the indoor tables.
S.A.L.T Cafe Dural: Old fashioned service, wholesome food, excellent coffee and a little play corner for the little munchkins, S.A.L.T cafe is a hidden gem located within the cute little village shops at round corner Dural. There are also two more S.A.L.T locations in Auburn and Penrith.
The Vintage Pantry: Secret Garden: A white picket fence, a patio covered with a leafy canopy, country charm and a peaceful atmosphere The Vintage Pantry: Secret Garden, Galston and all its country charm is a wonderful cafe for the whole family.
Frankie's Food Factory: Nestled amongst the impressive flower power nursery in Glenhaven, Frankie's Food Factory is a great kid-friendly cafe. As you take your seat you will look out the large glass windows to a pond with fish and ducks splashing about- sure to keep the wriggly munchkins at bay. There's another Frankie's in Milperra.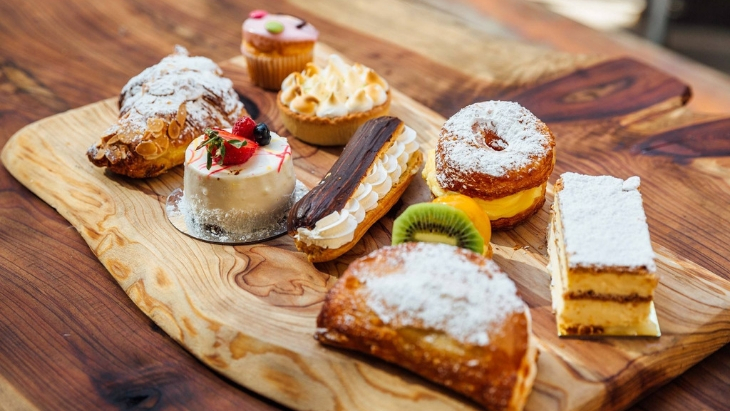 Glenorie Bakery: A distinctive rustic interior, Australia's largest collection of baking antiques and home of a great Aussie pie, Glenorie Bakery is a charming cafe and must-visit when in the hills.
Wildpear Cafe is a friendly cafe in Dural serving comfort food that's wholesome, fun and flavoursome and is nestled within a picturesque nursery.
Bells Road Social: Another kid-friendly cafe next to a playground with delicious wholesome and hearty food is the Bells Road Social in Oatlands. The cafe overlooks a playground with a beautiful bushland backdrop – you can enjoy the views with a seat on the balcony.
Kid-friendly Cafes on the

Northern Beaches

Boathouse Balmoral: Whilst it doesn't have a playground and we wouldn't call it cheap, Boathouse Balmoral takes the cake for location and delicious food! After a swim, kids can order half portions of all the scrumptious options on the menu.

Flying Fox Cafe, Mona Vale: This gem is conveniently adjacent to the flying fox playground. The kid's menu at Flying Fox Cafe is perfect for a quick bite before more playtime.

Tramshed Cafe, Narrabeen: A cafe with a tram AND a playground, oh my! We've reached nirvana at Tramshed Cafe. Make tracks here next time you're on the northern beaches.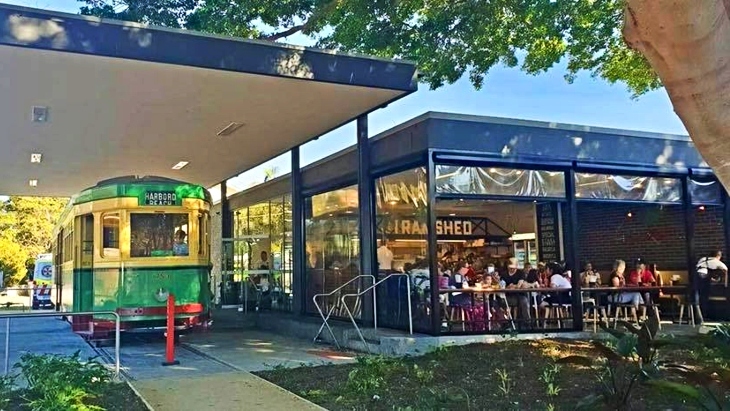 Plonk Beach Cafe, Mosman: If you'd like a waterfront view while you sip your coffee, Plonk Beach Cafe in Mosman is calling your name. The beachside cafe is nestled on the shores of Middle Harbour next to the Spit Bridge and boasts a pretty spectacular view to complement its modern breakfast menu. While there isn't a kid's playground per se, they do have their own beach with calm lapping waves is open for kids to run amok while you enjoy a minute of respite.
Kidz Connexion, Oxford Falls: If the weather isn't swinging in your favour, Kidz Connexion in Oxford Falls is the perfect indoor play centre and cafe. Catering to active kids who love to jump, slide, swing and run, Kidz Connexion has both indoor and outdoor structures to keep the kids busy while the parents enjoy coffee at the onsite cafe.
Clonny's On The Beach, Clontarf: Clonny's On The Beach is the ideal mingling of beachside fun and delicious dining. With picturesque Clontarf reserve to one side, the wave-free shores of Middle Harbour to the other, and the fun nautical-themed playground in the middle, Clontarf Playground has got other beach playgrounds beat as far as outdoor fun is concerned.
Kid-friendly Cafes on the

North Shore

Vertical Espresso, Turramurra: This funky cafe has a kid's menu that includes the 'Teddy Bear Toast' and 'Nutella Rabbit' and milkshakes served in bear-shaped jars! Vertical Espresso backs onto Balmaringa Reserve, a fenced playground that can be seen from the outdoor seating.
Incinerator Cafe, Willoughby: The spacious interior and extensive outdoor seating at Incinerator Cafe make it pram-friendly, plus it's opposite a playground and bike track.
Eat N Chill Wholefood Cafe, Naremburn: Eat N Chill Cafe has a kid's menu of delicious, healthy treats, like buckwheat pancakes with sugar-free ice cream! There is a grassy play area out the back including a cubby house and play car, so parents can enjoy their wholesome meals and coffee in peace.
Mowbray Eatery in Lane Cove has a small outdoor play area adjacent to the cafe. The outdoor deck is a lovely spot to enjoy a Toby's Estate coffee while keeping an eye on the kids.
Kid-friendly Cafes in the

Greater West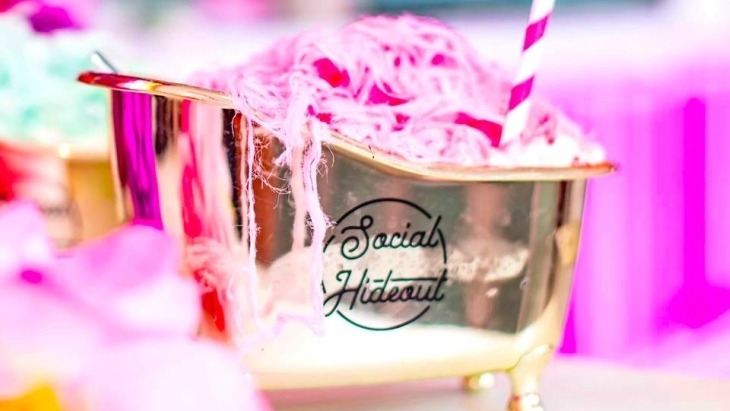 Social Hideout in Parramatta is arguably Sydney's prettiest cafe offering the most Instagrammable meals. The garden, open-air cafe and floral pieces are crafted specifically to create a unique atmosphere for the entire family to be enthralled by. It's no surprise Social Hideout has been rated as one of the best brunch places in Sydney.
Little House of Coffee, Penrith: Little House of Coffee is a fun, friendly cafe in the lush gardens of the beautiful Flower Power that has sunny outside tables and a charming fenced playground. There is a great "Little Gardeners" menu that doubles as a colouring sheet.
Lil Miss Collins, Parramatta: This fantastic cafe has a lovely outdoor courtyard and little play area for kids, with a mini slide and a see-saw. The delicious coffee and vibrant food at Litl Miss Collins always hit the spot. Plus, it is right near Jubilee Park so the kids can run around post feed.
The Coffee Emporium, Parramatta: The Coffee Emporium has super friendly staff and great service. There is also loads of room for prams to get in and out of and for little ones to stretch their legs!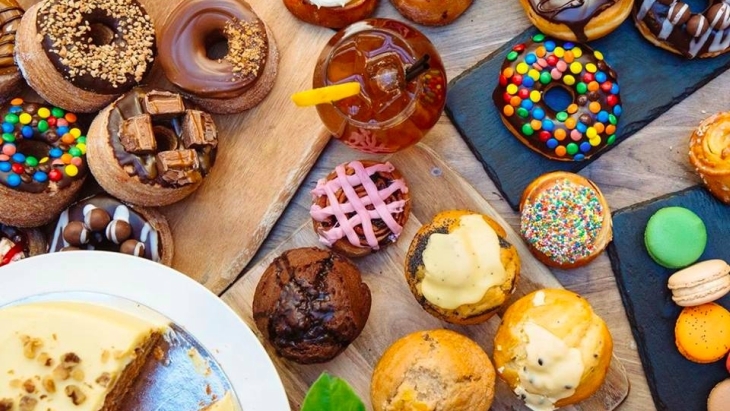 Two Birds Cafe is located in the Flower Power Garden Centre in Prospect and is a hidden gem serving great coffee and delicious food in a beautiful setting.
Situated in the beautiful heritage gardens of the Penrith Regional Gallery, Cafe at Lewers offers a delicious and affordable seasonal menu set in gorgeous, tranquil surroundings.
Kid-friendly Cafes in the

South West

Teas And Green Cafe, Wilton: With children's play areas inside and outside, including mini-golf, a chalkboard, a gated play area and a duck pond, Teas and Greens is a fun pitstop with the kids.

Wild Dragonfly Cafe, Mt Annan: Inside the Flower Power Garden Centre at Mt Annan, Wild Dragonfly Cafe has an outdoor playground which is the major drawcard of this cafe, not to mention the tranquil setting. They have a great little kids menu and do parties!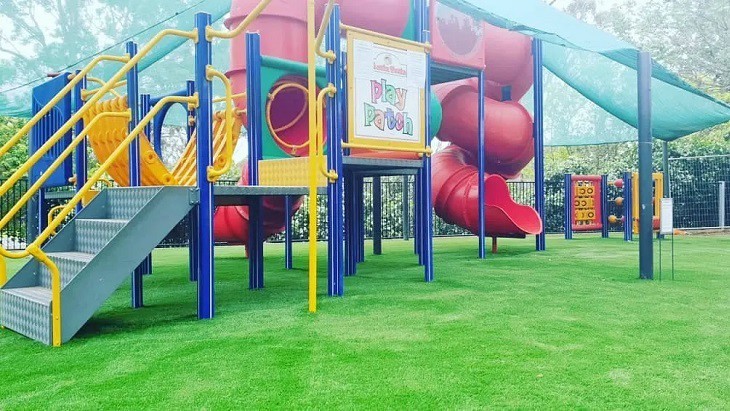 The Argyle Gourmet, Camden: A mecca for all things ice cream and lollies, The Argyle Gourmet is a treasure trove for little ones. Parents can grab a hot coffee and a sweet treat and relax in the quaint cafe.
Back Galley Cafe, Camden: The friendly staff at Back Galley Cafe serves amazing Nutella thick shakes and absolutely incredible babycinos!
Juicy Goose, Narellan: Juicy Goose has an extensive and delicious menu, including kid's breakfast, lunch and dinners favourites! There's a colouring-in area for kids to get crafty whilst mum enjoys her coffee.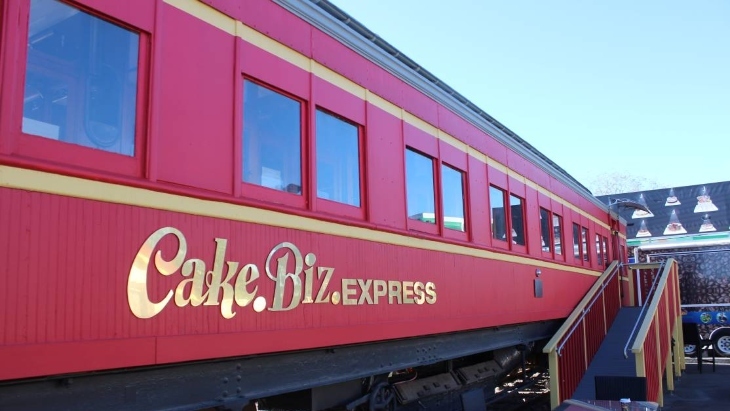 Cafe Biz, Narellan: A cafe inside an old restored train carriage? Yes! You read right. This wonderful, kid-friendly cafe is located at Cake Biz and their restored vintage train carriage is a unique novelty for kids and train enthusiasts.
Camden Valley Inn: A great old fashioned pub with a fresh new look, Camden Valley Inn is a local favourite! Only an hour's drive South-West of Sydney nestled amongst the razorback mountains, this quaint little pub is the place you can bring your kids to and still have a relaxing meal.
Kid-friendly Cafes in

South Sydney & Sutherland Shire

Bitton Oatley Cafe, Oatley: Enjoy a relaxed lunch at Bitton Cafe, and head out the back for spacious seating on the grass. There's plenty of room for prams and for kids to explore, and a cubby house in the garden too!

COOK at Kurnell: COOK at Kurnell is a hidden gem that has set the bar for all kid-friendly venues! The vintage food van is a fun novelty, right on Silver Beach, where kids will love the play area where they can kick off their shoes and play in the sand. There are kid's meals on the menu, and an epic drinks list for parents.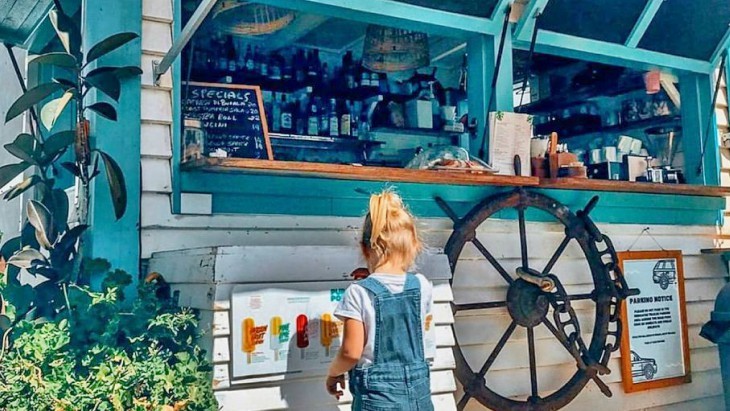 The Jade Teahouse, Camellia Gardens: The Jade Teahouse is famous for its scones, homemade tea blends and lush garden setting within the beautiful Camellia Gardens. Kids will love the duck ponds and two great playgrounds. The Teahouse serves delicious breakfast and lunch, as well as Devonshire and High-Teas including a fabulous kid's High-Tea menu.

Queens Pastri House: A haven for mums and dads needing a gourmet pastry hit, Queens Pastri House is a charming French cafe with a beautiful vibe. It could almost be mistaken for a patisserie in Paris. Whilst there's no kid's play area, the lineup of pretty cupcakes, croughnuts and pain au chocolates will keep most kids entertained whilst you enjoy a delicious coffee. Not to mention the milkshakes served in bear jars - definitely a hit with the kids! The menu changes regularly but expect options like doughnuts filled with Nutella or homemade blueberry jam, and a fig or raspberry and pistachio tart - yum.
Edmonds & Greer: An all-in-one destination tucked away on a quiet, tree-lined street in Oatley, Edmonds & Greer has a welcoming village-like atmosphere with impeccable service, and a beautiful shop attached to it. As you sit down, your children will be offered their favourite colouring page and be taken to select some toys to play with at the table. Now that's kid-friendly service! It's a great spot for breakfast or lunch with healthy, colourful culinary creations at great cafe prices and an excellent kid's menu. Desserts are renowned at Edmonds & Greer with tempting delights baked daily on display atop the oak sideboard. There are loads of kid-friendly themed cupcakes and cookies and pretty doughnuts and macaroons.
The Nuns Pool: With big windows and a sweeping terrace with views through the pine trees to Cronulla Beach, The Nuns Pool is a popular family-friendly cafe in the Shire. Across the road is a beautiful playground at Shelly Park and you are metres away from a beautiful and picturesque coastal walk. Serving wholesome, healthy and delicious breakfast and lunch dishes, excellent coffee and a great kids menu, Nuns Pool is a great choice for families.
More Awesome Cafes in Sydney
Six of the Best Cafes Near Water in Sydney
The Best Chocolate Cafes in Sydney

Have you signed up for our newsletter? Join ellaslist to get the best family and kid-friendly events, venues, classes and things to do NEAR YOU!