Art 'n' Move: Art, Craft, Music, Play Sessions For Kids (6m-5yrs)
Art 'n' Move: Art, Craft, Music, Play Sessions For Kids (6m-5yrs)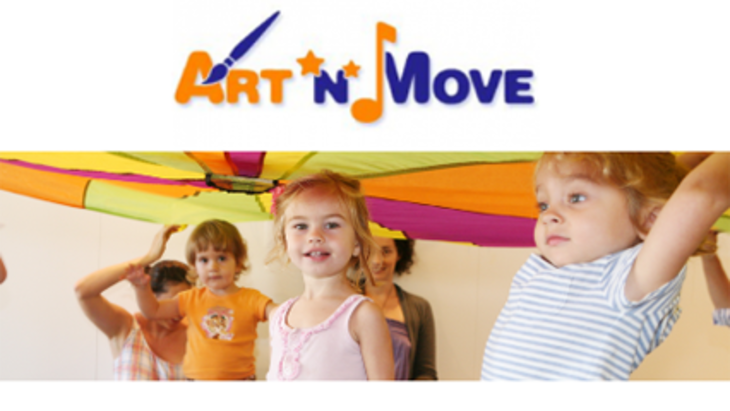 Welcome to Art 'N' Move, where we have been developing children through art & craft, music & movement, storytime & dramatic play across Sydney since 2003. With stimulating fun programs that will build your child's skills, confidence and independence, our activities encourage your baby, toddler or preschooler to explore and experience new sensations and use their imagination, as they develop physical, social and intellectual skills.
PLAY 'N' MOVE: Interact, Experience, Explore, Fire the imagination! Interactive Play and Movement. Classes for babies from 6 months – 14 months. Learn More.
ART 'N' MOVE: Painting, Dancing, Collage, Music, Stories, and more. Classes for toddlers to preschoolers – 1 year to 4 years. Learn More.
LEARN 'N' MOVE: Think, Develop, Imagine, Experience, Building Solid Foundations. A vibrant school readiness program preparing your child for the next step – 3 years – 5 years. Learn More.
We have numerous locations and weekly classes operating throughout Sydney's Eastern Suburbs, North Shore, Inner West, and Sutherland Shire, so please see our website for more details and contact your nearest centre with enquiries.
We look forward to seeing you soon!