Kidz in Harmony - Music Classes for Kids, Toddlers and Babies (0-4yrs)
Kidz in Harmony - Music Classes for Kids, Toddlers and Babies (0-4yrs)
Kidz in Harmony is a fun and interactive music group class for parents/carers and their kids developed and run by a Music Therapist. Classes are held in a specially designed music room in Double Bay in the Eastern Suburbs.
Kidz in Harmony believe that music is for everyone. Together, parents and children will learn, explore and grow through singing, movement and playing instruments within a fun, safe and nurturing environment. The music program takes a holistic and child-centered approach.
At Kidz in Harmony, two experienced musicians play and sing all the music live for an engaging and entertaining music class for all!
Your child's physical, emotional, cognitive, language and social skills will be developed through experiencing different musical activities. Kidz in Harmony believe that sharing music together provides the perfect platform in which to strengthen and foster the bond between you and your child.
The program includes opportunities for all children to learn, explore and grow through singing, movement, playing with a variety of props and instruments, musical story time and lots more!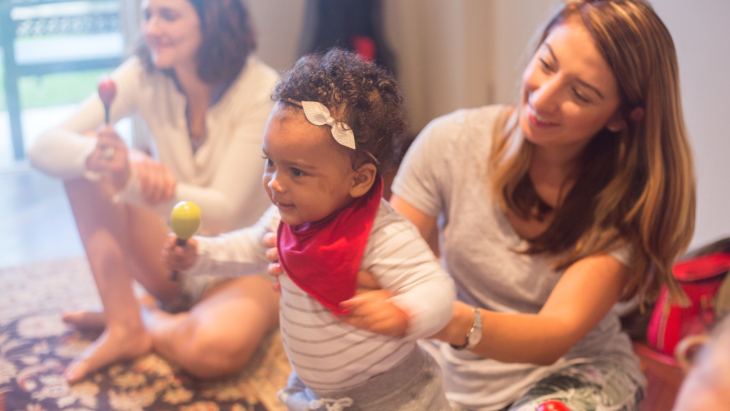 Class Times:
Kidz in Harmony music sessions run for 45 minutes and are held on Thursday and Friday during school terms. Class times are the same for both days:
9:30am – all ages
10:30am – 18mths +
11:30am – 0-18mths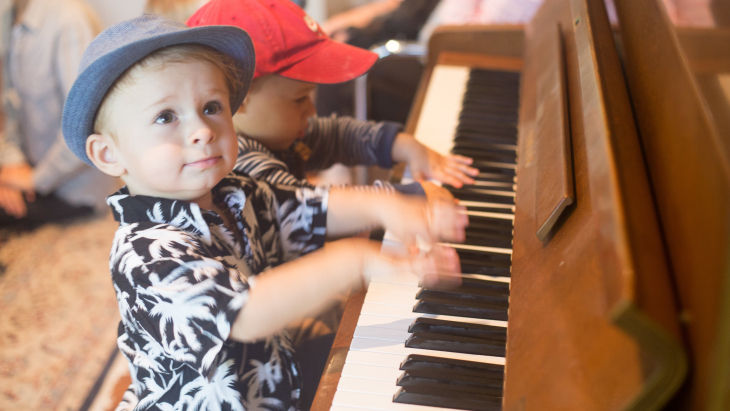 FREE TRIAL!
Kidz in Harmony are pleased to offer a FREE TRIAL class for all new families. And as a special offer for those have found Kidz in Harmony through ellaslist, you'll also receive 15% off the total cost for the term!
Birthday Parties:
Kidz in Harmony can bring the music to you! For your child's birthday (0-4yrs), a Kidz in Harmony facilitator can come to your location to run a special birthday music session. They will bring along a guitar, props and lots of instruments and engage your little guests and their parents with an array of songs and activities. Please email Kidz in Harmony for further details.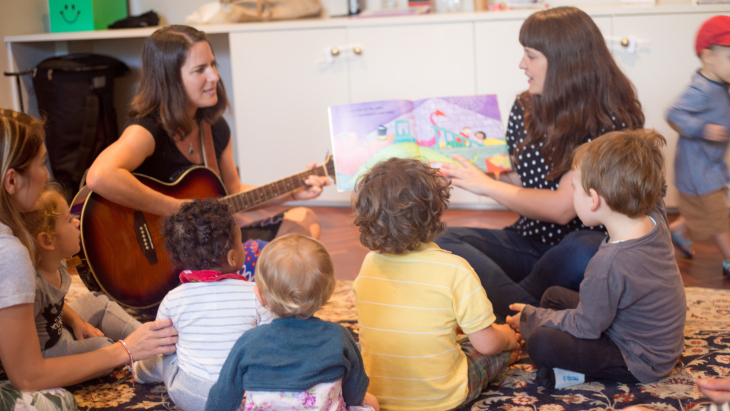 Website, Social Media & Videos:
For further information, head to the Kidz in Harmony website www.kidzinharmony.com.au
For a taste of the Kidz in Harmony songs, head to the Kidz in Harmony YouTube channel.
Follow Kidz in Harmony on Facebook and on Instagram @kidzinharmony for updates, photos and lots more.
Kidz In Harmony is registered with NDIS.
For more information call 0421 064 702 or send an email.
Tell them ellaslist sent you!
Mums & Bubs
Toddlers
Preschoolers