Sydney Olympic Park Sports Centre for Programs & Parties
Sydney Olympic Park Sports Centre for Programs & Parties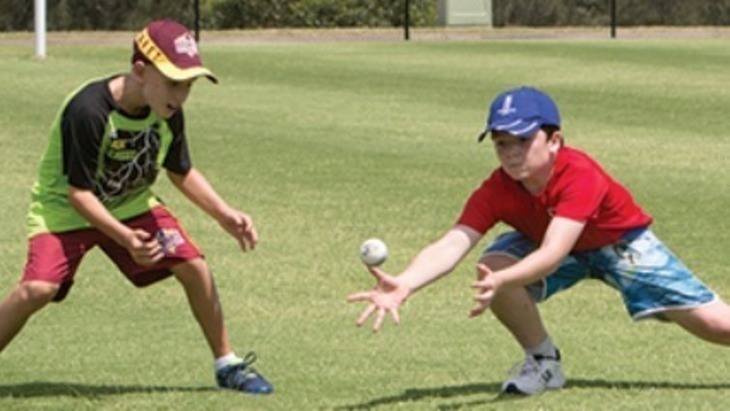 During the school holidays, Sydney Olympic Park Sports Centre in Sydney Olympic Park, run a variety of sports programs for school aged children.
The programs are structured to assist in the development of coordination, strength and flexibility all under the supervision of qualified instructors. Suitable for ages 5 to 17 years.
MyHoops Basketball (7-17yrs) - NBL champion and former professional basketballer Bruce Bolden and his team from MyHoops will put you through your paces to improve your game through skill development, drills and games with professional coaching. This program is suited for 'learn to play' beginners and advanced 'skilled' players.
Cricket – Thunder Kids: T20 (6-12yrs) - In partnership with Sydney Thunder and Cricket NSW this is a fun 2 day program with qualified coaches that includes batting, bowling, fielding skills and match play. Take a classic catch and hit big sixes in this modified fast paced, fun and exciting cricket game.
Gym Sports (5-12yrs) - Through a structured program in our professional Gymnastics Centre the children will learn to tumble, balance, swing and jump using bars, beams, trampolines, rings and foam pits. Classes are fun, safe, encouraging and suitable for both boys and girls of all abilities.
Futsal (6-10yrs) – A type of modified indoor soccer that originated in Brazil. Learn to play this exciting sport or hone your skills for your next soccer season
To book any of the school holiday programs
at Sydney Olympic Sports Centre, complete an
enquiry form.
Gymnastics classes – 1 hour, weekly recreational classes and competitive levels stream. Recreational classes cover the basics of introductory gymnastics. Levels gymnasts have the opportunity to compete in club competitions and are eligible for selection to compete in regional competitions.
Celebrate your child's birthday with a Gymnastics Party at Sydney Olympic Park Sports Centre. Qualified coaches will run children through a range of fun gymnastics activities and games including use of trampolines, foam pits, bars, beams, and much more! Party includes: Two qualified gymnastics coaches, 90 minutes of gymnastics and activities, party room, basic decorations and invitations.
]