Barangaroo Reserve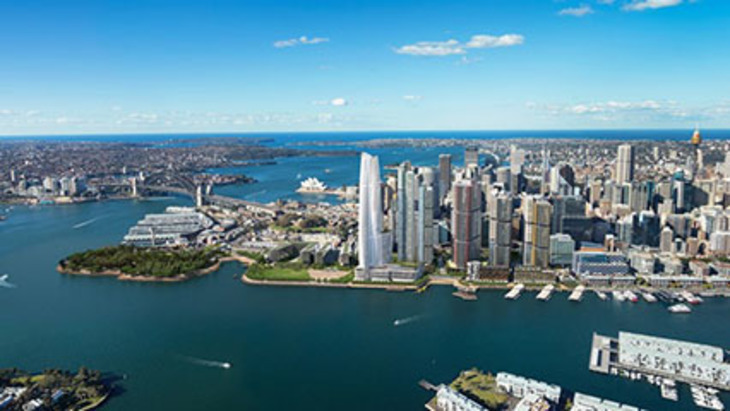 ellaslist COVID-19 update: Please note that all the information on the website is correct at the time of publication. Please check the relevant website before visiting a venue or destination for the latest COVID-19 information. ellaslist is not responsible for any cancellations or closures.
Barangaroo Reserve is Sydney's newest park and community space to open on the city's north-western foreshore. And what a space it is! No less than six hectares of completely re-developed parkland and a huge community space offering spectacular views across the harbour.
Easy to get to by foot, bike or public transport, this is a fantastic spot to enjoy with the family. Take a picnic, enjoy a coffee and enjoy the space while you take in Sydney's spectacular cityscapes.
Getting There
The best way to get there is on foot, by cycle or using public transport.
Walking
Arrive on foot from Circular Quay by walking through the Argyle Cut and along Argyle Street to the reserve entrance at Argyle Place. Alternatively, follow the harbourside walk from Circular Quay, under the Sydney Harbour Bridge to Walsh Bay and enter the reserve at Towns Place. From Wynyard or Town Hall should use Kent Street, via Margaret Street and enter at either Argyle Place or Towns Place.
Cycling
There are lots of new shared cycle ways in Barangaroo Reserve making it ideal for travelling by bike. Enter the reserve at Towns Place or the Hickson Road entrance near Nawi Cove. Cyclists arriving via Sydney Harbour Bridge should leave at the Argyle Street ramp. Cycle racks are located at Towns Place and Nawi Cove. See Sydney Cycle Ways for more information on bike routes.
Train
The closest stations to Barangaroo Reserve are Circular Quay and Wynyard. From Circular Quay, walk through the Argyle Cut and along Argyle Street to the reserve entrance at Argyle Place. From Wynyard, the recommended route to the reserve is via Kent Street to either Argyle Place or Towns Place.
Bus
New bus routes are planned to come into service on 4 October 2015 – three bus routes – 311, 324 and 325 – will be extended, giving visitors arriving at Town Hall the opportunity of a direct bus to Barangaroo Reserve. The 324 and 325 from Watsons Bay will end at Walsh Bay, serving Barangaroo. The 311 to and from Millers Point will now serve Hickson Road, providing access to Barangaroo.
Until then, the closest bus stop to the reserve is the Argyle Street terminus served by the 311, 431 and 433.
Ferry
The closest ferry wharf to Barangaroo Reserve is Circular Quay. The new ferry wharf at Barangaroo South is due to open in late 2016.
Car
Barangaroo Reserve has an underground car park with space for 300 cars. Entrance and exit is via Towns Place. It will be open from 22 August, 6am-12am.
Disabled Access
Barangaroo Reserve is disability friendly. The best disability entrances are Towns Place and Hickson Road/Nawi Cove which has two Mobility Parking Scheme spaces.
Toddlers
Preschoolers
Kids
Teens
Family
All Ages