The Powerhouse Museum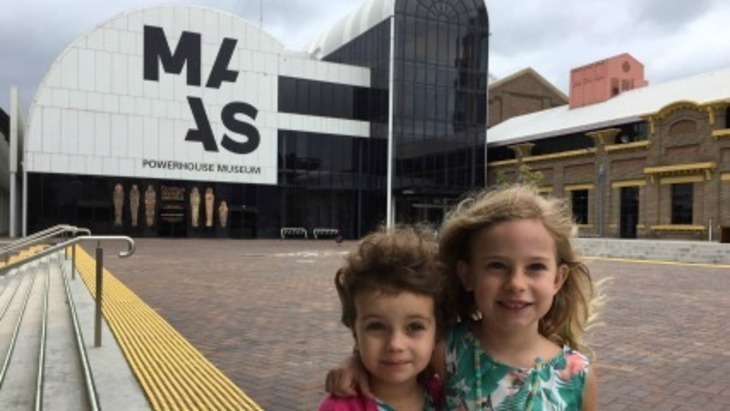 The Powerhouse is Sydney's most popular museum, with a unique and diverse collection of objects that spans history, science, technology and design. It gives kids a brilliant hands-on, interactive experience. It is such fun that they won't even know it's educational!
The Museum contains more than 250 extraordinary permanent exhibits and a constantly changing program of temporary exhibitions, many geared towards children and young people.
During the school holidays, they host a range of age-appropriate workshops for children that help bring history, science and fun facts to life! Past workshops have included Minecraft Game Development, Stop Motion Extravaganza, mobile game design and plenty of explorations into the lives of ancient people.
ellaslist Opinion: The Powerhouse Museum is one of our all-time favourite low-cost activities for kids in Sydney. And with so much to see as well as excellent daily activities for kids on offer, it is definitely worth more than an annual visit. It is the perfect rainy day destination and best of all, the Museum is suitable for toddlers right through to young adults. As your kids grow, the museum grows with them and they can drift to the areas more suitable for older kids. It's easy to spend half a day here, especially with a stop at the playground and lunch in their kid-friendly café. It's close to public transport, so a breeze to get to-hop on the monorail for a special treat. Really great gift shop too! Fab spot to pick up unique presents.
Admission: Powerhouse Museum now offers free entry for all! No bookings required.
Facilities: The MAAS cafe on Level 3 is the best way to begin or end your adventure at the Powerhouse. They are open from 7.30am until 5 pm on weekdays and are operated by Create Consultants, a young and dynamic hospitality group bringing you a range of exciting options and flavours. There is also another cafe on Level 3.
Getting There: The Powerhouse Museum is 10-15 minutes from Sydney's CBD. If travelling by train, hop off at Central. Central Railway Station is now directly connected to the Powerhouse Museum via the Devonshire Street tunnel which hooks up with the start of The Goods Line behind the ABC tower. The Goods Line goes from the Ultimo Railway Bridge to the museum's new entrance on lower ground Level 1.
You don't have to walk up busy Harris St or cross any roads now or wait for any traffic lights to change when walking over from Central or Railway Square. Plus there's pram access along The Goods Line. It's a really nice pedestrian walkway in itself with interesting historical objects, public artwork and garden beds along the way.
The M30 and 433 buses also stop near the museum.
Places to visit nearby: Darling Harbour, Chinese Gardens
Mums & Bubs
Toddlers
Preschoolers
Kids
Teens
Family
All Ages