ITFA Taekwon-Do: Martial Arts for Kids (5yrs+), Adults, Family and Fitness Classes
ITFA Taekwon-Do: Martial Arts for Kids (5yrs+), Adults, Family and Fitness Classes
ellaslist COVID-19 update: Please note that all the information on the website is correct at the time of publication. Please check the relevant website before visiting a venue or destination for the latest COVID-19 information. ellaslist is not responsible for any cancellations or closures.
Approved to accept ACTIVE KIDS VOUCHERS
The ITFA teaches ITF-style Taekwon-Do which follows the syllabus laid down by the Founder, General Choi Hong Hi, in the Taekwon-Do Encyclopedia and run classes in Sydney's Eastern suburbs.
WHAT IS TAEKWON-DO??
Taekwon-Do is the Korean Art of Self-Defence and directly translates as 'The Art of Hand and Foot". It has over 3000 techniques to defend yourself from attack in 360 degrees. It uses scienctific principles to maximize effectiveness of every technique for your body type, keeping on your feet ie not wrestling or grappling.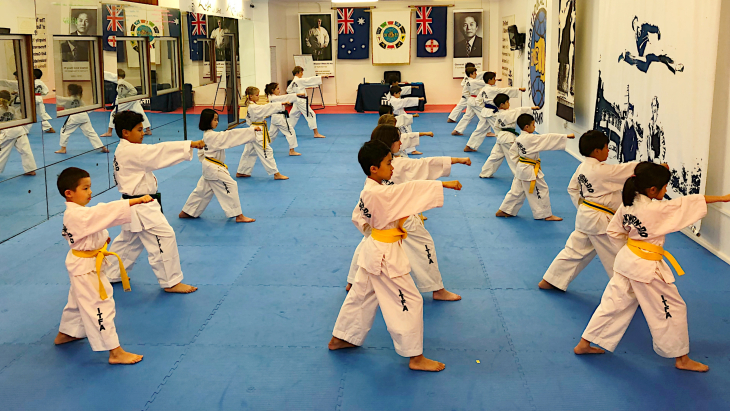 BENEFITS FOR YOU AND YOUR FAMILY:
Taekwon-Do has many benefits socially, mentally and physically including:
Improved co-ordination
Enhanced Body Awareness
Increased Flexibility
Cardiovascular Fitness
Boosts Self-Confidence
Promotes social interaction and communication
Encourage Cultural Awareness
Nurture well-being
Improve self-esteem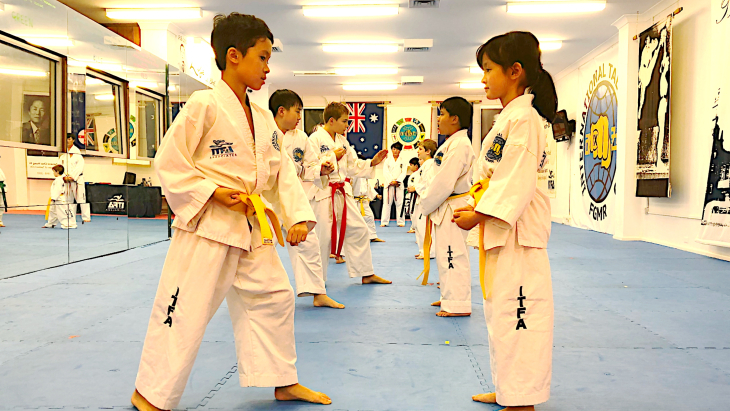 WHY THE ITFA?
The ITFA teaches traditional ITF-style Taekwon-Do. This is the authentic Korean Martial Art rather than Sport Taekwon-Do that is seen in the Olympics. Their focus is primarily on the Art, promoting self-mastery rather than comparison with other students.
The ITFA teaches the full syllabus including Patterns, all forms of Sparring, Breaking, Terminology and Moral Culture. They follow the traditional belt system as per the Taekwon-Do Enclyopedia i.e. white, yellow, green, blue, red, black.
Their Chief Instructor is Senior Master Andrew K H Rhee, VIII Dan. Senior Master Rhee is the son of Taekwon-Do Pioneer, First Grand Master Rhee Ki Ha, who introduced Taekwon-Do to the UK and Europe. Senior Master Rhee was also Personal Assistant to the Taekwon-Do Founder, General Choi Hong Hi. He is the most knowlegble and experienced Instructor in Australia and the Southern Hemisphere! Whilst technically proficient, Senior Master Rhee has an unrivalled knowledge of Taekwon-Do and numerous anecdocts about the history and development of the Art since its inception in 1955.
The ITFA Dojang or Headquarters is in Alexandria. Senior Master Rhee has created a community space for the ITFA family and integrating Korean Culture and History into the design.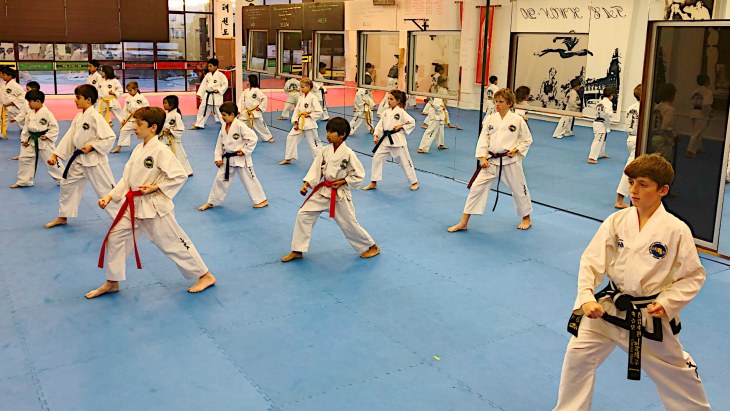 HOW DO CLASSES WORK?
The ITFA offers a FREE TRIAL CLASS so you can come along and see if it is for you.
For more information, visit the website or their facebook page.
Tell them ellaslist sent you!
Tell them ellaslist sent you: